Crime
Trump Cuffed: From the White House to the Big House – A Tale of Presidential Wristwear!
Explore the journey of Trump's wristwear, as we delve into his transition from the luxurious timepieces of the White House to the handcuffs of the Big House.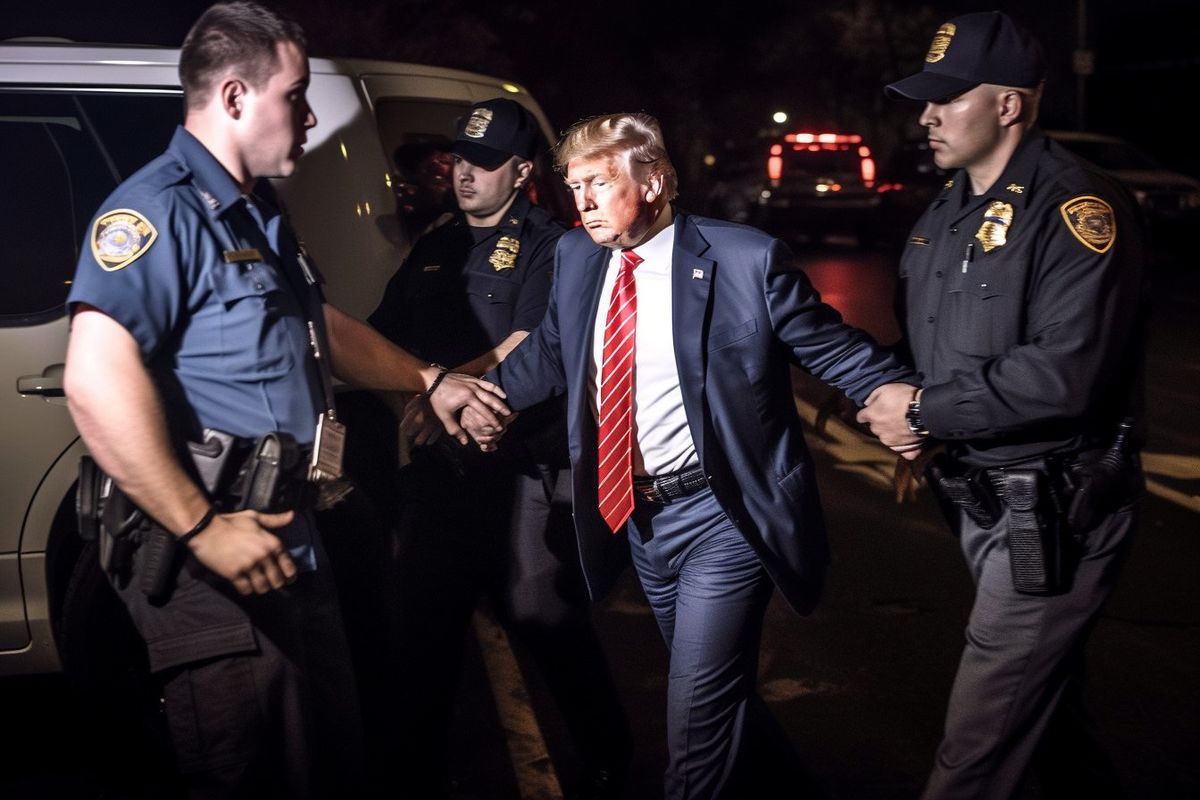 Congratulations, intrepid reader! You've made it past our side-splitting headline and ventured into the uncharted territory of the actual article. But we must inform you that this is where the laughter takes a pause, as there's nothing of substance here. That's right – just like the carefully crafted illusion of Trump's golden locks, our articles are a brilliant façade with no real content to back it up.
Source: https://twitter.com/TheInfiniteDude
History:
https://knowyourmeme.com/memes/donald-trump-getting-arrested-ai-art